COURSE INFORMATION:
Estill Voice Figures & Applications to Voice Therapy
ONLINE TBA
2 Day Course
10.30am-5.30pm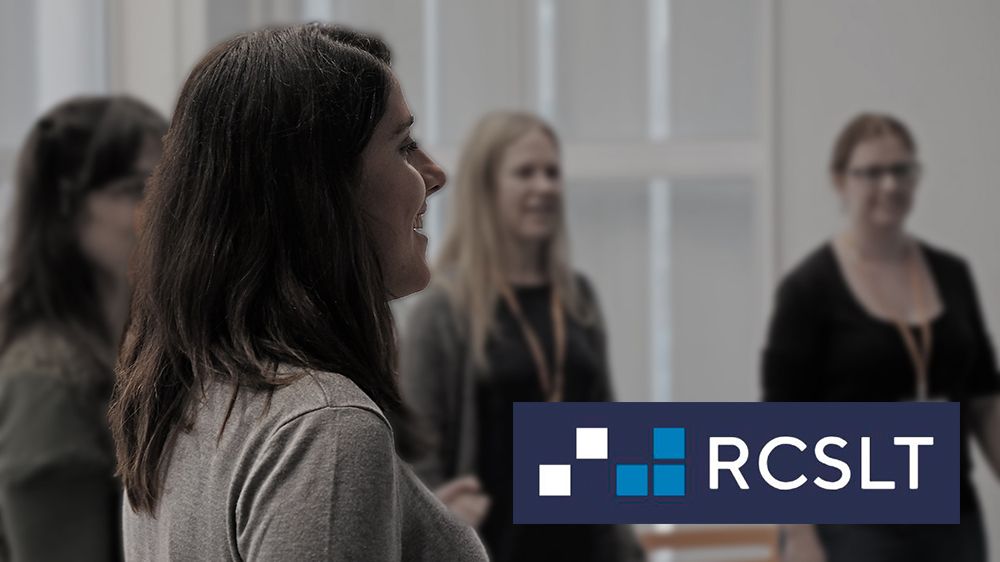 'Course attendees benefit from a high level of expertise regarding the larynx and vocal parameters. An engaging and beneficial course with great tutors.'
Esther Webb - Speech & Language Therapist 
PRESENTED BY:
Charlotte Xerri EMCI-TP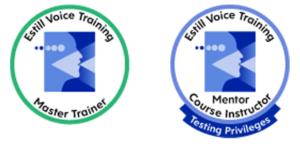 Estill Mentor & Course Instructor with Testing Privileges
and
Sue Jones


Consultant SLT in Professional
Voice Rehabilitation

VENUE:
ONLINE
2 Day Course
10.30am - 5.30pm
Some of the topics covered include-
Day 1
Registration
Introduction to the Estill Model of Vocal Function.
Objectives.
Voice Qualities and Vocal Tract Gestures.
Vocal fold onset patterns
Estill Voice Figures and Applications to Voice Therapy.
Figure practice.
Case studies.
Day 2
Jaw/Tongue/Lips/Velum.
Anchoring.
Figure practice group.
The Afternoon will be primarily dedicated to;
Case Presentations, Studies.
Applications & discussion.
The course includes a comprehensive agenda of which the above is a sample.
Charlotte Xerri is one of the most qualified teachers/examiners of
the Estill Model of Vocal Function.
Mentoring and working in major institutions across the UK.
Charlotte has testing privileges to examine for Estill Voice International
and is also President of the Estill Certification Advisory Board.
Sue Jones is Consultant SLT in Professional Voice Rehabilitation
after being Head of Speech, Voice & Swallowing at
Wythenshawe Hospital, Manchester for more than 24 years.
She is also author of the invaluable
Laryngeal Endoscopy & Voice Therapy: A Clinical Guide
---
This course is for SLT health professionals.
---
Occasionally times may change from that previously posted.
Should this be necessary participants will be notified via email immediately.
PLEASE CHECK YOUR JUNK/SPAM FOLDERS REGULARLY.
Any changes or additional information will also be updated on this page.
PLEASE VISIT THIS PAGE REGULARLY FOR ANY UPDATES.
Want to stay informed about this course?