If you're like us you've at times felt restricted or limited in your vocal ability, or stuck on how to overcome vocal obstacles.

We're passionate about empowering everyone to have vocal control, whether you're using voice or helping others to use theirs.
Ensure and maintain a healthy stress free voice, whatever your method or technique.
Find all our blog posts - click HERE
Answers to some of your questions at our FAQs - click HERE
Or ask us directly & Get in Touch - click HERE
Get the understanding and tools you need for success.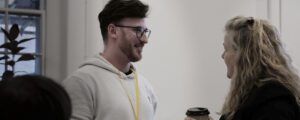 WHO CAN YOU TRUST WITH YOUR VOCAL GOALS? There are of course several factors to take into account ...