Certification demonstrates to others your expertise and knowledge.
It provides external validation to enhance your credibility, makes you stand out and be the certified professional employers and clients are more likely to trust.
It can give you an edge over other applicants, expand your career opportunities and increase the chances of securing the job you want.
Committing to professional development can foster new friendships with like-minded people and communities providing valuable connections to further your journey forward.
HOW TO ACHIEVE
Support is crucial in providing the guidance needed throughout your journey to obtain the qualification you want and to achieve your goal.
We believe that mentoring should directly help you to understand the requirements, navigate the learning process, and clarify any uncertainties to ensure your success.
Support means helping to keep you motivated in your pursuit of Certification. Life can get busy with many distractions, we know as we've been there! Our job is to provide encouragement and the necessary push to stay on track. Support also means recognising that at times a little space may be needed, this is also important however, being there for when the time is right can make all the difference.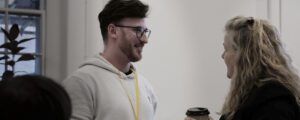 'I would not hesitate to recommend Voice Your Potential to anyone looking for a future with Estill Voice Training'
Mel Stoner EMT (Estill Master Trainer)
More of what people say by clicking HERE.
We won't keep you hanging on.
Our job is to get you through as efficiently as possible. We believe in building on the knowledge and skills you already have, give honest feedback and be clear on how much or little work is needed to achieve certification.
Attending our workshops provides further support by connecting you with peers who are also pursuing certification. Working together as part of a team boosts progress and is always fun!
We Believe In Support - isn't something we just say. Your achievements are what we're about.
If you use voice or help others to use theirs and need to get certified.
We'll Get YOU through.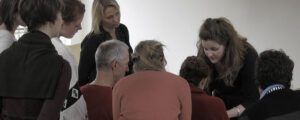 More about Estill Voice Training & Charlotte Xerri EMCI-ATP SD HERE
To find our next Certification Workshop or a course that's a fit for you, click below.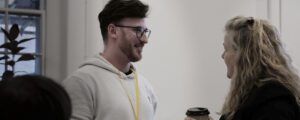 WHO CAN YOU TRUST WITH YOUR VOCAL GOALS? There are of course several factors to take into account ...