HOW TO TEACH VOICE WITHIN DIFFERENT GENRES
Teaching voice within genres you're not familiar with can be difficult. We often come across those who are classically trained needing to teach musical theatre, or perhaps pop. Or pop singers needing to teach classical, the list goes on. It can be a struggle or worse, career limiting.
A lack of experience in different genres or comfort in your own can mean not having the skills or understanding to teach the appropriate vocal techniques, stylistic elements and nuances needed for those genres.
Singing teachers often rely on demonstration to illustrate technique and stylistic elements. This can also be difficult if unfamiliar with a specific genre, making things equally difficult for your students to progress.
Personal bias can also play a role. Even with the most open-minded approach we can be subconsciously limiting our ability with unfamiliar genres to teach effectively.
SO WHAT'S THE FIX?
Knowledge is power – What that means for us is gaining a greater understanding through research of the different characteristics of voice within different genres. Jo Estill's extensive, decades long research has provided the model of vocal function called Estill Voice Training. This can be used by anyone who uses or works with voice.
We offer full five day Estill Voice Training Level I&II courses. These courses cover the complete model for all voice users. We also provide certification for those looking to build not only on their knowledge but also their vocal careers.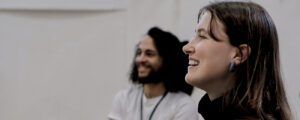 People say 'Life Changing' find more by clicking HERE.
We believe in collaboration which is at the heart of attending a vocal course with us. We're fans of the voice, all voices. Having different people from different genres joining us enriches the experience, the learning and the fun!
Adapting to different genres shouldn't mean reinventing the wheel. Whatever your background or experience our approach is to build on top of that to enhance your vocal knowledge, understanding and ability with voice.
It's facinating to find that different genres can share common elements or physiologic aspects. Exploring these connections between genres can help draw on our existing knowledge to bridge the gaps.
Walk the walk - with us. Making sure everyone on our courses gets ample time to have a go means being able to test out your new found knowledge, and prove it works to get the results you're looking for – whatever the genre.
Charlotte Xerri loves and enjoys all that is voice.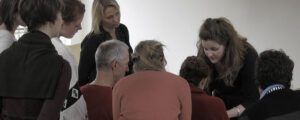 More about Estill Voice Training & Charlotte Xerri EMCI-ATP SD HERE
To find a course that's a fit for you, click below.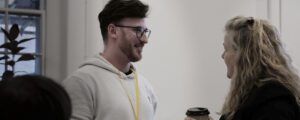 WHO CAN YOU TRUST WITH YOUR VOCAL GOALS? There are of course several factors to take into account ...